Cluck, Cluck Hooray for National Chicken Month!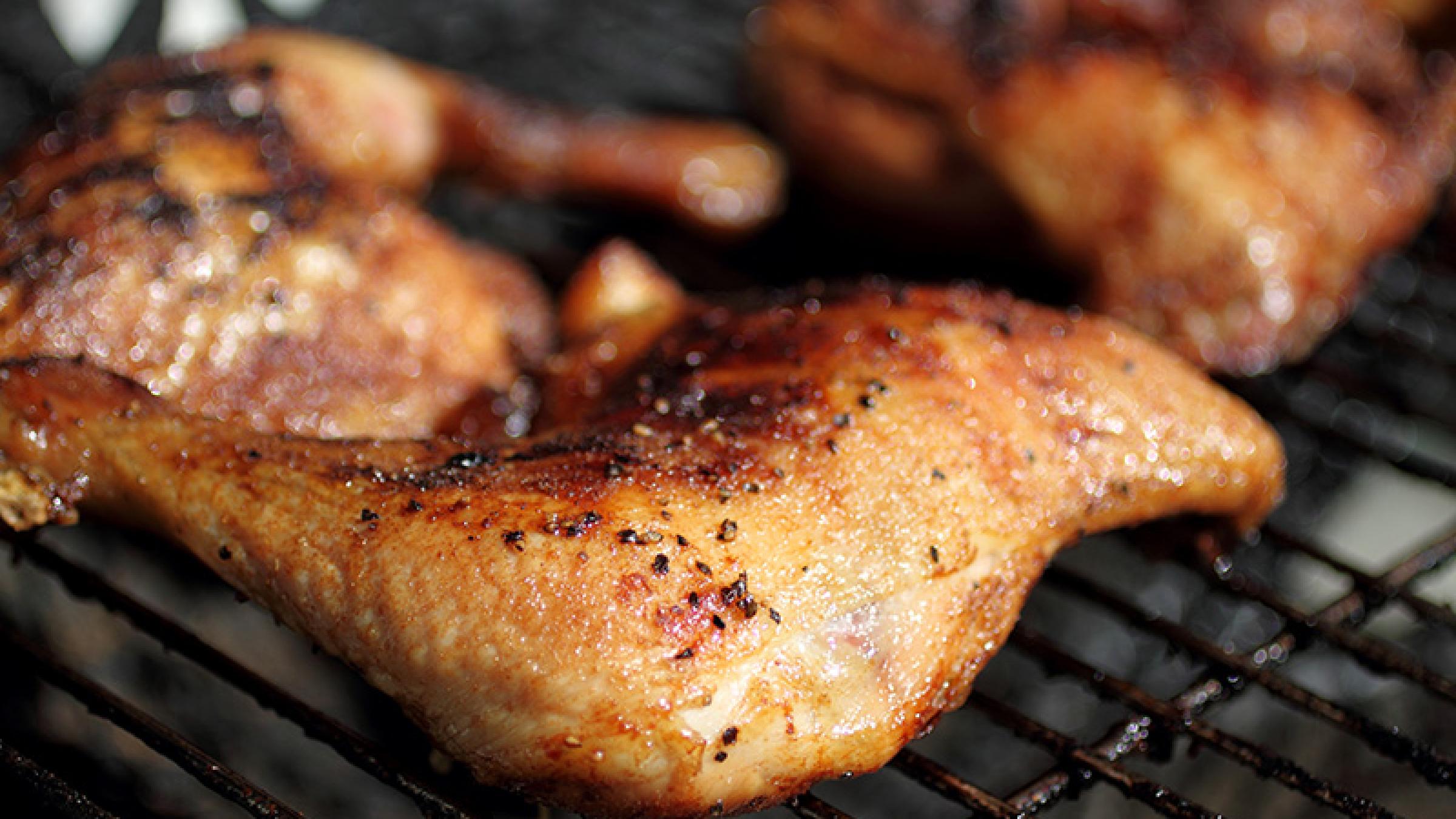 As fall approaches, September celebrates the most-consumed meat in the United States: chicken. Two-thirds of U.S. chickens are raised in Alabama, Arkansas, Georgia, Mississippi, North Carolina, and Texas. And did you know that U.S. chicken meat is also a top agricultural export for our nation?
Foreign markets are increasingly important to the U.S. chicken industry, accounting for $4.4 billion in exports and 16 percent of global production in 2022. The United States is the world's second-largest exporter, with more than 145 countries importing U.S. frozen chicken leg quarters, legs, and thighs last year.
While U.S. consumers prefer chicken breast meat, dark meat is widely consumed and desired worldwide. Most U.S. chicken meat exports are destined for low- and middle-income countries that value safe, affordable, tasty, high-protein options. In 2022, nearly all (95 percent) U.S. broiler meat exports went to developing economies, with 14 percent of shipments exported to least-developed countries.
USDA's Foreign Agricultural Service is dedicated to breaking down trade barriers, including for high-demand products like chicken. For example, comments made by the United States to the World Trade Organization's Committee on Technical Barriers to Trade persuaded Israel to withdraw a measure to impose maximum residue limits for dioxin and polychlorinated biphenyls on poultry and other products that would have limited U.S. exports. FAS worked at the international level to eliminate this trade barrier that would have affected $36 million in U.S. exports to Israel.
Additionally, despite recent outbreaks of highly pathogenic avian influenza (HPAI), U.S. chicken meat exports have largely held their ground, declining only 1 percent by volume in 2022, but rising 22 percent by value thanks to higher prices. The impact of HPAI on exports in 2022 was a marked improvement from the devastating impact the outbreaks had on trade in 2015. Through diligent negotiations with trading partners, USDA has retained and re-opened markets constrained by HPAI-related restrictions.
Looking towards the future, chicken meat exports from the United States are expected to increase by 3 percent in 2024, thanks to increased production. Angola, Canada, China, Cuba, Guatemala, Mexico, the Philippines, and Taiwan are among the top markets and USDA is committed to working with the U.S. poultry industry to ensure unhindered market access and continued success for America's hardworking poultry producers.
To learn more about U.S. poultry exports, visit https://fas.usda.gov/data/commodities/dairy-livestock-and-poultry.