U.S. Almond Exports Highlighted During Russia Trade Mission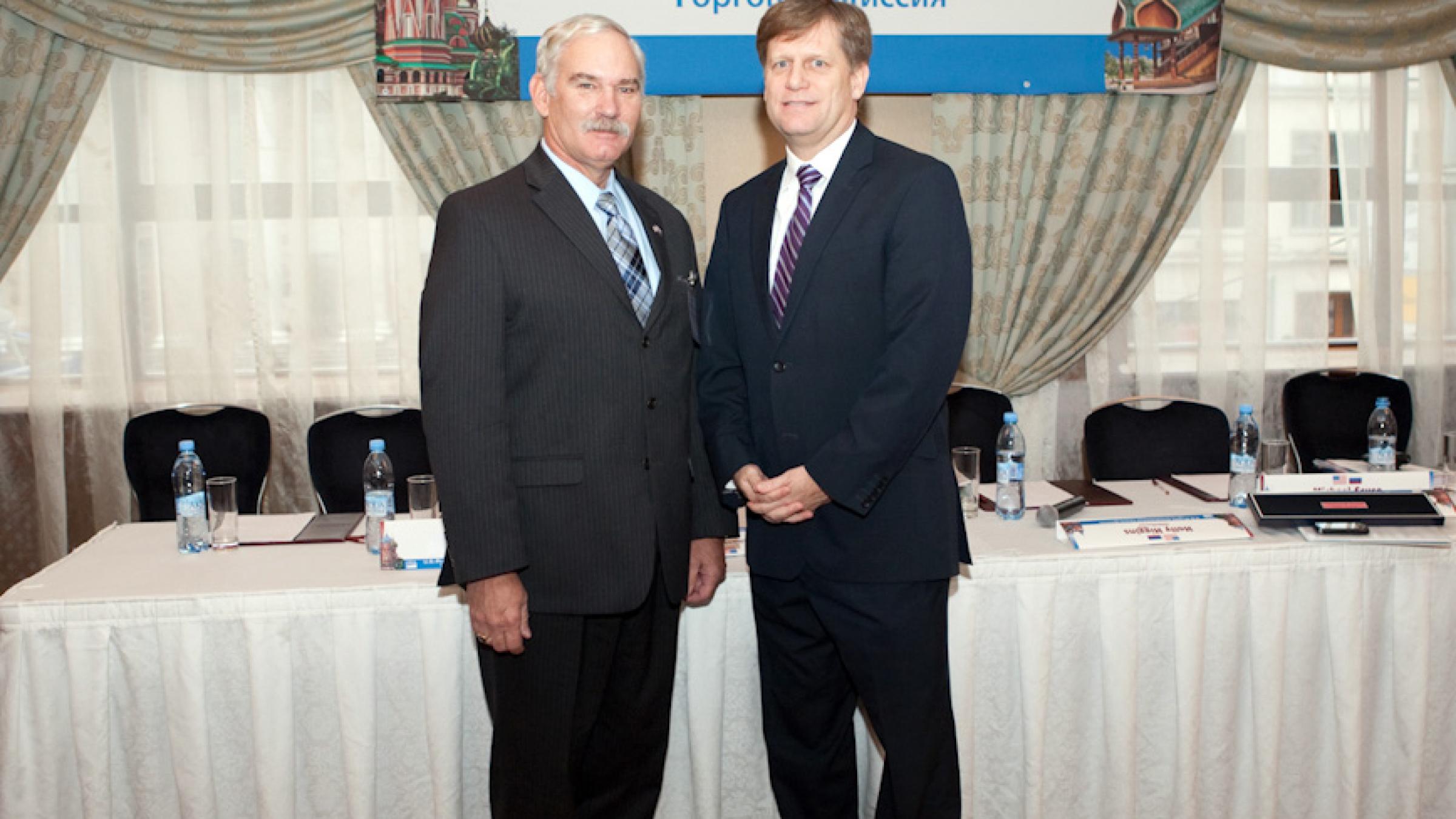 By Deanna Ayala, Director, FAS Agricultural Trade Office, Moscow
 
With Russia's entry into the World Trade Organization (WTO) earlier this year, there is a growing interest in doing business with the Russian food and agricultural sector. This week, Under Secretary for Farm and Foreign Agricultural Services (FFAS) Michael Scuse leads a U.S. delegation of more than 20 U.S. companies and five state departments of agriculture on an agricultural trade mission to Moscow and St. Petersburg. The goal of the mission is to explore the many possibilities for expanding trade and agricultural partnerships with Russia.  
One example of a successful U.S.-Russia agricultural partnership is the export of California almonds to Russia for use in the confectionery sector. Russia is the second largest confectionery market in the world, and demand for high quality ingredients such as U.S. nuts and dried fruits have been increasing. With that in mind, Under Secretary Scuse and the state department delegates visit the Red October Chocolate Factory in Moscow, where they will see how this Russian company uses U.S. almonds. 
California produces 80 percent of the world's almonds, yet U.S. almonds didn't enter the Russian market until 2005. At that time, the USDA Agricultural Trade Office (ATO) in Russia and the Almond Board of California worked together to organize a series of technical conferences and events that promoted California almonds to the Russian confectionery industry. The ATO focused on educating food processing specialists about the nutritional value of California almonds and their various applications for food processing.  
Since then, Russian industry specialists have used California almonds extensively and have increased their knowledge of the product through seminars in Russia and travel to California to meet producers and exporters.  As a result, the United States now supplies about 92 percent Russian almond market in 2012.  U.S. almond exports have grown 10-fold in value to Russia, reaching $90 million in fiscal year 2012.
During the trade mission, the U.S. delegation will also learn about new market opportunities for hazelnuts, pistachios, pecans, walnuts, prunes, raisins, and cranberries. Later in the week, the group will visit August Topfer, a nut-roasting facility in St. Petersburg. 
U.S. almonds are one of many agricultural products represented by U.S. companies participating in the trade mission to Russia. Through this mission, USDA aims to develop new partnerships with Russian importers and build upon U.S. agricultural exports, which reached record levels in 2011. Strong agricultural exports contribute to a positive U.S. trade balance, create jobs, boost economic growth and support President Obama's National Export Initiative goal of doubling all U.S. exports by the end of 2014.