Venezuela: Helping Dairy Farmers Improve Yields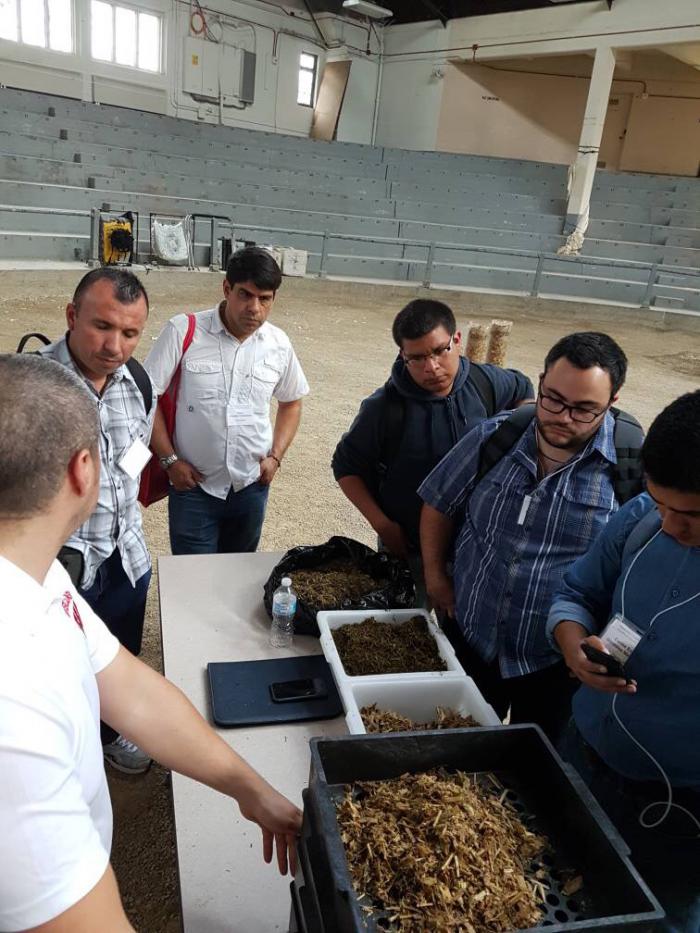 A proven benefit of the Cochran Fellowship Program is the ability to link small and medium U.S. businesses with importers located off the beaten path. The 2017 Venezuelan Cochran delegation is a great example of this successful government and business collaboration. The group, made up of farmers from the Venezuela's dairy industry, was eager to learn more about the opportunities that U.S. livestock technologies can bring to their businesses. As Adalberto Perez of USDA Caracas explained, the majority of Venezuelan dairy producers currently operate their businesses using dual purpose beef and dairy cattle breeds. As a result, there is significant potential to improve milk yields using imported dairy genetics from the United States. He also noted that despite Venezuela's challenging political situation, new opportunities in the dairy sector are growing. In 2017, the United States and Venezuela finalized an import protocol for live breeding cattle and completed the first sale and shipment. With protocols for cattle semen and embryos pending completion, Venezuelan farmers are anticipating making their first purchases in the near future.
The Venezuelan Cochran Fellows further explained how their trip to the United States is helping them learn ways  U.S. dairy technologies can improve their productivity. Fellow Leonidas Rodriguez explained that while current economic conditions favor dual purpose breeds, this may not be the case in the future. His goal as a Cochran fellow is to learn about the American cattle industry and what technologies are most applicable to his home country. While not yet decided, he believes that he may look to specializing in beef production and build his herd up using American genetics. Fellow and farmer Pedro Alvarado, however, sees opportunities in dairying. His farm, located in a cooler mountainous region, is well suited to raising dairy cattle. Mr. Alvarado reported that he appreciates the opportunity to learn about U.S. dairy management and nutrition, and expects that as he incorporates more U.S. technology into his farm, he will look to the United States for inputs including genetics and feed ingredients.
Regardless of their specialization, collaborating with the U.S. Department of Agriculture has provided these Cochran Fellows the chance to observe U.S. farming practices first hand and create business relationships that they will bring back with them to Venezuela.