Cochran Fellowship Program
The Cochran Fellowship Program provides short-term training opportunities to agricultural professionals from middle-income countries, emerging markets, and emerging democracies. The goals are:
to help eligible countries develop agricultural systems necessary to meet the food and fiber needs of their domestic populations; and
to strengthen and enhance trade linkages between eligible countries and agricultural interests in the United States.
Approximately 600 Cochran fellows come to the United States each year, generally for 2-3 weeks, to work with U.S. universities, government agencies, and private companies. They receive hands-on training to enhance their technical knowledge and skills in areas related to agricultural trade, agribusiness development, management, policy, and marketing. USDA announces eligible countries and topics each year based on current trade issues.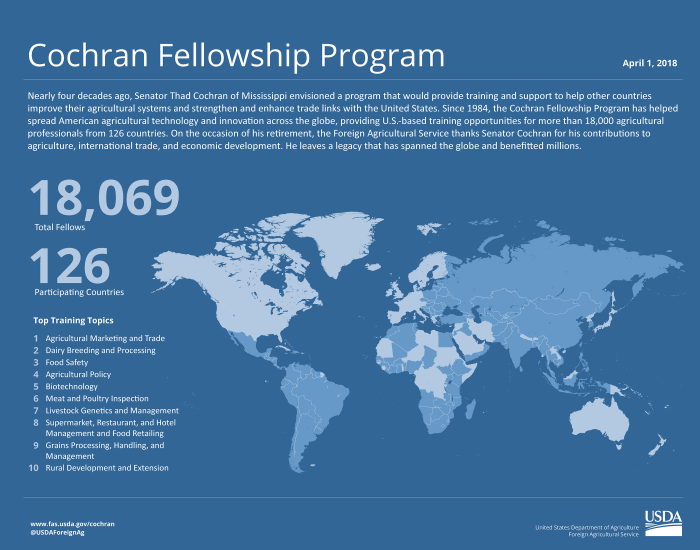 (Click graphic to enlarge)