Bill Emerson Humanitarian Trust
The Bill Emerson Humanitarian Trust makes funds available to provide emergency humanitarian food assistance to developing countries. When a food crisis arises and food aid is not available from other U.S. government programs, the Secretary of Agriculture may authorize the release of funds from the trust in order to quickly meet immediate needs. Cash in the trust provides the U.S. government with the flexibility to purchase appropriate U.S. commodities based on availability and specific needs.
Programs in Action
U.S. Deputy Secretary of Agriculture Stephen Censky led a successful trade mission to West Africa, October 28-31, where he helped U.S. exporters unlock new opportunities in the region and advocated for the Administration's Prosper Africa initiative...
On October 5, FAS Administrator Ken Isley joined U.S. Chargé d'Affairs Robin Quinville for the grand opening of the USA Pavilion at the Anuga trade show in Cologne, Germany. Nearly 160 American companies participated in Anuga, the world's largest...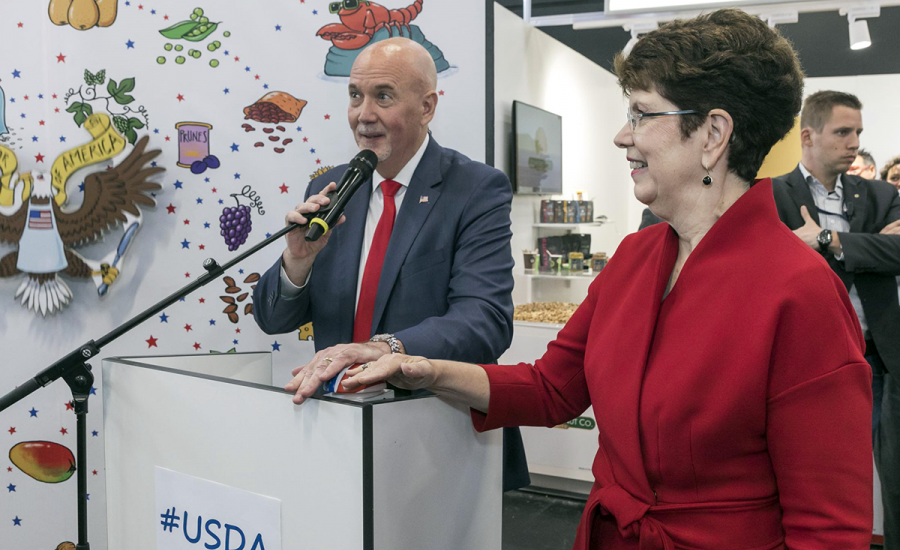 Get reports, news, and more delivered straight to your inbox