Walnuts Will Knock Your Stockings Off This Holiday Season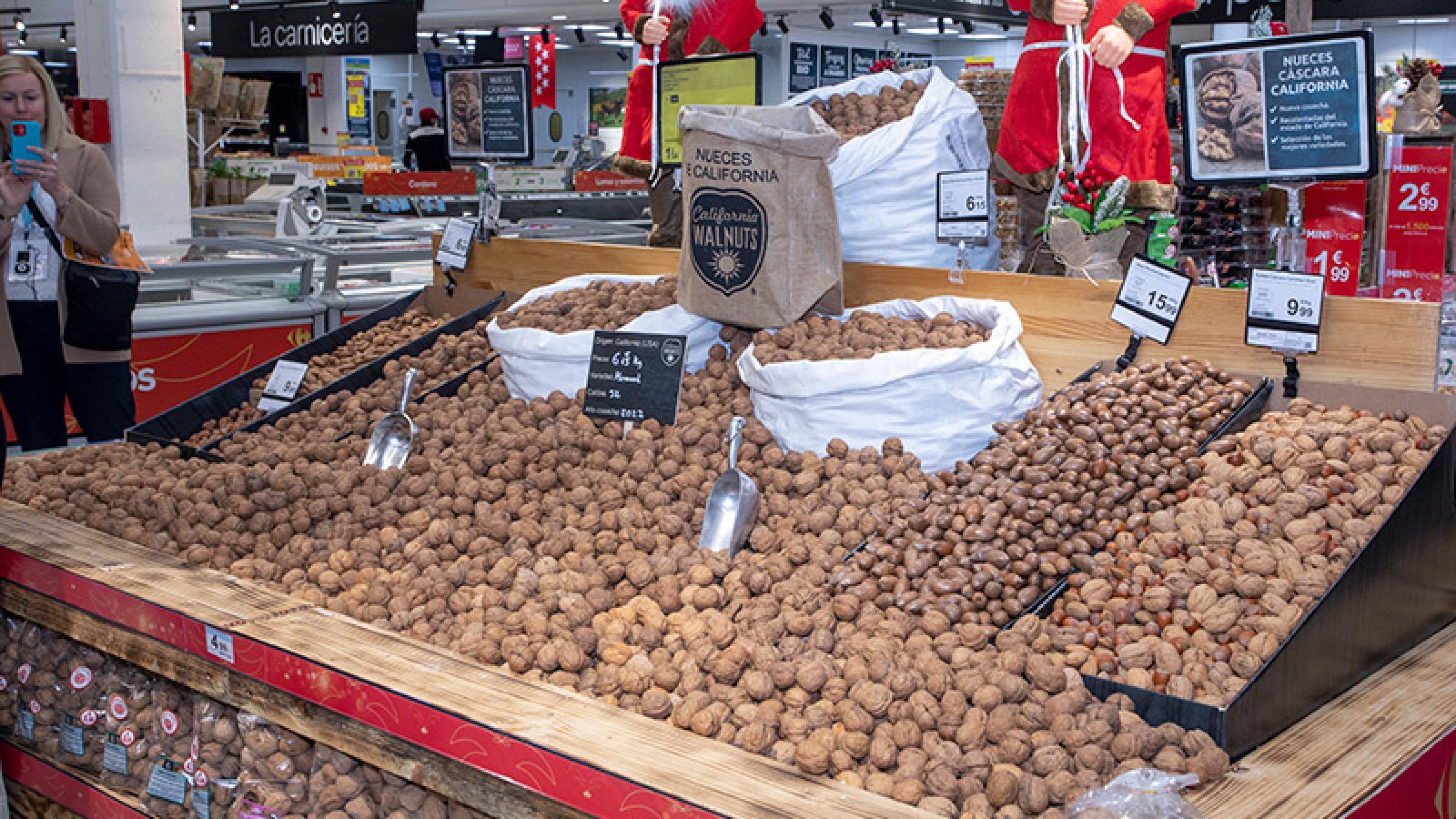 Nothing says winter holiday season quite like walnuts. These incredible tree nuts have been part of winter celebrations for several millennia, their mild and creamy flavor and a soft texture making them a great choice for both sweet and savory holiday dishes. USDA Foreign Agricultural Service helps make sure that people all over the world can enjoy fresh walnuts during the holidays.  
"The U.S. exports 72 percent of the walnuts we grow, making it our fourth largest export and it is incredible to see how California contributes to those numbers," FAS Associate Administrator Clay Hamilton said. "U.S.-grown walnuts are in major demand in many countries, with the U.S. industry commanding nearly half of the global walnut exports."
In 2021, the value of U.S. tree nut exports to the world was $8.9 billion, a 6-percent increase from 2020. The top three markets, accounting for 52 percent of sales, were the EU, China, and India at $2.8 billion, $978 million, and $889 million, respectively. China, Chile, and Ukraine are the largest competitors for the United States in the walnut industry. U.S. exports continue to dominate the global walnut markets with limited competition from Australia, Iran, China, Chile, and Ukraine.
California growers produce approximately one billion pounds of walnuts per year, accounting for more than 99 percent of the American supply and 40 percent of international exports. California's Central Valley is now the state's premier walnut growing region, its mild climate and deep fertile soil providing an ideal environment.
"Working together with FAS, we have been able to create export demand for walnuts around the world and in the last 20 years, we have seen California walnut exports and production double," Pam Graviet, Senior Marketing Director of California Walnuts, said. "As a result, Asian countries, such as Japan and Korea have become some of the top importers of U.S. walnuts, adding to the already strong and growing demand throughout North America, Europe and the Middle East."
Click here for more information on walnuts and other tree nuts exports.