China: Exploring E-Commerce Opportunities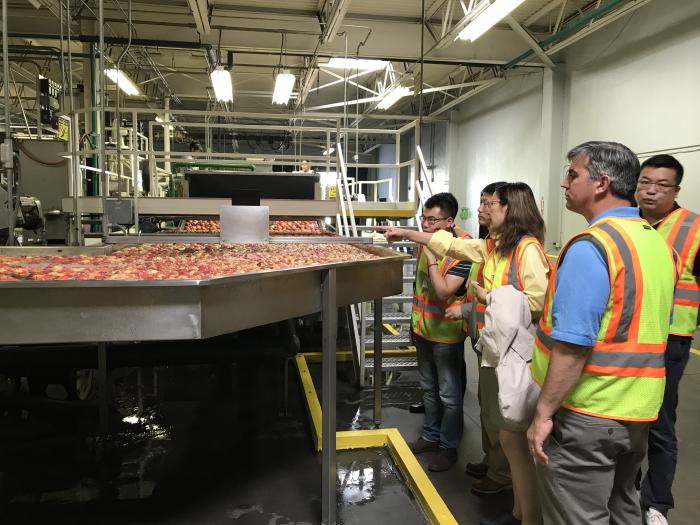 The rapid rise of online retailers and other non-traditional marketing channels is providing opportunities for U.S. exporters to reach new consumers around the world. This is especially true in China, where price-competitive delivery services and new mobile purchasing apps are providing consumers more choices every day.
Recognizing e-commerce as a new opportunity for U.S. exporters, this September USDA's Cochran Fellowship program organized a reverse trade mission for buyers from some of China's most innovative online retailers. Once in the United States, the buyer team visited fruit packing houses, beef suppliers, seafood companies, nut and confectionary businesses as well as other packaged grocery firms, with the intent to establish new ties with U.S. exporters. Mr. Keith Schneller, the mission organizer, explained that working through online platforms can convey market access advantages unavailable to traditional exporters. He notes that businesses filling orders from outside China or within special economic zones face preferential duties, making these channels especially competitive. Additionally, e-commerce businesses have fewer sunk costs and lower overheads than many brick and mortar businesses, lowering barriers to entry and providing greater opportunities to smaller companies.
The future for e-commerce in China seems optimistic, with some market analysts expecting the market to exceed $1.5 trillion by 2020. Given these prospects, the Cochran Fellowship program is helping tackle this opportunity, linking U.S. exporters to new buyers through innovative platforms and expanding U.S. trade.